Mountain Laurel Gallery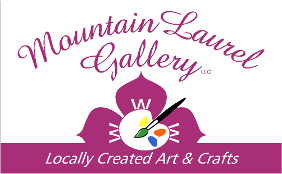 The newly opened Mountain Laurel Gallery sells Barbara Willingham prints as well as various crafts. The gallery is located at 1838 W. Laurel Rd. (KY-192), London, KY, about two miles west of I-75 exit 38. Please call ahead for hours. For more information, you may call (606) 862-9529 or (606) 231-2063 or email the artist.
Each Barbara Willingham print is personally signed and numbered (if limited edition) by Barbara in her own studio. All Mountain Laurel Gallery art products (prints, note cards, etc.) are personally inspected for the best possible quality of image and paper.